Welcome to Holy Family!
God became man and lived in a family, a Holy Family. Our mission is to turn our hearts to Christ to become a Holy Family.
We are honored that you are visiting our web site. Being a religious organization, we are always striving to find new ways to get our message out to current and prospective members. This web site allows us to reach people we may never have been able to contact before.
Please use this site to access the information you need about the church and as a resource for broadening your faith. We look forward to hearing from you and answering any questions.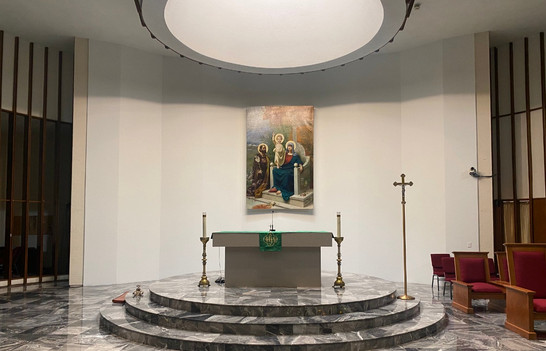 ---

Lent, the pope said, is a time to "break the chains of our individualism" and to rediscover "our companions along the journey of each day" through encounter and listening, and "to learn once more to love them as brothers and sisters."
**Daily Readings**
---
March 19, 2023
Fourth Sunday of Lent
March 20, 2023
Solemnity of Saint Joseph, spouse of the Blessed Virgin Mary
March 21, 2023
Tuesday of the Fourth Week of Lent
March 22, 2023
Wednesday of the Fourth Week of Lent
March 23, 2023
Thursday of the Fourth Week of Lent
March 24, 2023
Friday of the Fourth Week of Lent
March 25, 2023
Solemnity of the Annunciation of the Lord